The Southwest Regional Emergency & Trauma Advisory Council, Inc. (SWRETAC) is one of eleven regional EMS and Trauma Advisory Councils (RETAC)s in Colorado designated by state statute and funded with Highway User's Tax Funds (HUTF). The SWRETAC promotes emergency medical and trauma care for patients in the counties of Archuleta, Dolores, La Plata, Montezuma, and San Juan.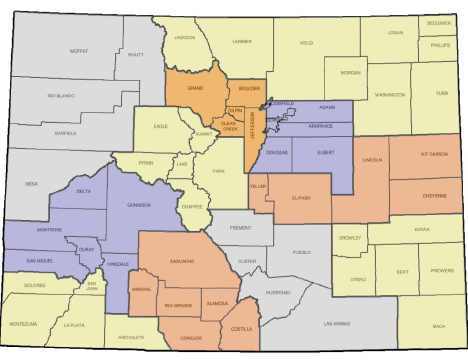 9
Ground Ambulance Agencies
MISSION STATEMENT
Southwest Regional Emergency and Trauma Advisory Council (SWRETAC) will maintain, improve and expand EMTS (Emergency Medical and Trauma Services) system development in Southwest Colorado.
VISION STATEMENT
SWRETAC's vision is to develop a collaborative, comprehensive and efficient emergency Medical and Trauma System for the region that will seek to reduce preventable mortality and morbidity by engaging regional stakeholders.
Legal Structure
The Southwestern Regional Emergency & Trauma Advisory Council, Inc. / SWRETAC is a 501(c) 3 non-profit corporation that is registered with the Colorado Secretary of State.